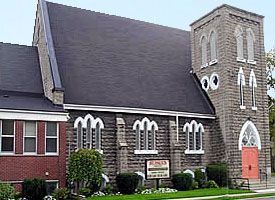 St Paul's Anglican Church
9 Douro Street, Stratford, Ontario

Rector: Rev. Tanya M. Phibbs, B.Sc.Phm, M.Div.
Organist/Choir Director: Michael Allard, Mus.M., B.Ed.
Sunday Services: 8:30am Said Holy Communion
10:30am Holy Eucharist

A warm welcome awaits you - for transportation call 519-271-4527

Rev. Phibbs is Regional Dean of Perth and the Diocese of Huron's Ecumenical Officer.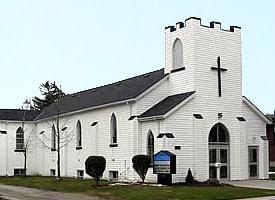 lasted updated: March 2009
St Stephen's Anglican Church
133 Home Street, Stratford, Ontario

Rector: Rev. Joan Stiles, B.A., M.Div.
Organist/Choir Director: Carolyn Paulen
Sunday Service: 10:00am Holy Eucharist

Everybody welcome - for transportation call Doug 519-271-6739

Website St Stephen's Anglican Church, Stratford, Ontario